Labyrinth of Legendary Loot
Jump to navigation
Jump to search
Labyrinth of Legendary Loot
Stable game
Developer
Julian Villaruz
Theme
Fantasy
Influences
Brogue, Tangledeep, Tales of Maj'Eyal, Azure Dreams
Released
Oct 24, 2020 (1.00)
Updated
Aug 24, 2023 (1.12)
Licensing
Closed Source
P. Language
Lua
Platforms
Windows, Mac OS X, Linux, Android
Interface
Graphical tiles, Gamepad, Keyboard, Mouse
Game Length
1-2 hours
Official site of Labyrinth of Legendary Loot
Labyrinth of Legendary Loot is a simple roguelike dungeon crawler focused on deep tactical combat.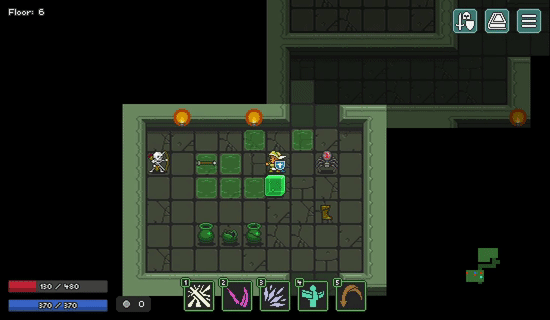 Features
Classless system: Your abilities are based on the items you have equipped
Over 100 unique items and abilities.
Simple streamlined mechanics: Only 3 main stats - health, mana, and attack damage.
Graphical interface with animated attacks and abilities.
Keyboard, mouse and gamepad support.
Full soundtrack and SFX.
Link
Screenshots